An unissued 1941 License Plate and Carrier`s Licence!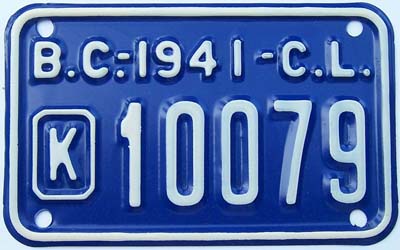 This particular plate comes from the collection of Ron Garay, and while their is nothing overtly special about the serial number, it is, nonetheless, a stunning example of an un-issued plate from 1941. Generally, the paint used in this year has not stood up well and has faded badly, as is evident in the other example shown above.
More importantly with this particular plate is that it is accampanied by the original mailing envelope from the Motor Carrier Branch of the Public Utilities Commission, which displays a postal date stamp of March 1, 1941, which would have been the first day of the vehicle licensing year in 1941.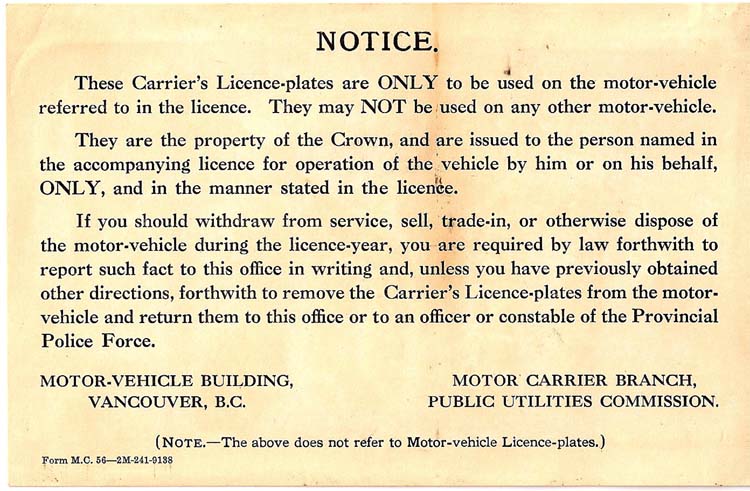 Inside the envelope is a "Notice" from the Motor Carrier Branch outlining the rights and responsibilities that come with the issuance of a carrier license plate (above).